Fujitsu Data Recovery-Chennai
Fujitsu Hard Drive Data Recovery-Raminfotech
Whatever problem your Fujitsu hard drive suffers, we have the technical expertise and facilities to get it fixed and have your critical data returned to you in a timely fashion. We're available 7 days a week to make sure that we can provide you with data recovery solutions for Fujitsu hard drives within 24 hours.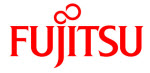 Contact us for a free diagnosis of your hard drive issue to see how we can help you get your data back as quickly as possible.-9841814405
Causes of Data Loss in Fujitsu Hard Drives
While hard drives are generally very robust and can be relied upon to last through many years of operation, they can suffer from wear and tear like any mechanical device. Similarly, non-mechanical problems can occur with your software causing your Fujitsu hard drive to lose access to data.
The four main categories of hard drive failure are: mechanical, logical, electronic and firmware. For more information on exactly how these issues are caused, visit our hard disk failure section.
Common Symptoms of Fujitsu Hard Drive Failure
While Fujitsu hard drives have a solid reliability track record, they can still suffer the same kinds of failures as other brands. From our extensive experience in solving data loss issues with Fujitsu hard drives we've compiled a number of common symptoms identified by our clients. We have the right solution for any problem that can occur after encountering the following symptoms:
Fujitsu hard drive won't spin up after PC is powered on.
Fujitsu hard drive not recognised by the BIOS.
Fujitsu hard drive makes high pitched whining sound either when spinning up or during normal operation.
Fujitsu hard drive fails to access files.
Fujitsu Hard Drive Recovery Services
If your Fujitsu hard drive exhibits any of the symptoms listed above, or any other signs of hard drive failure then we recommend that you contact us right away to assess the extent of the problem before trying to attempt any repair yourself. Without the correct tools, facilities and expertise, it is possible to make a data loss issue worse by making such an attempt.
Our technicians have provided recovery solutions for numerous Fujitsu customers and restored their important data to them in as little as 24 hours.
We also operate a "no fix, no fee" policy, so in the unlikely event that your data proves to be unrecoverable, we won't charge you a thing.
Good comunication, very fast service.
Extremely fast turnaround and professional service. they recovered alot of data that was thought to unrecoverable. i definitely recommend this company to anyone who has lost their data.