Maxtor Hard Drive Recovery Chennai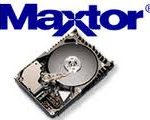 The Maxtor team at Data Recovery Hospital have spent many years developing bespoke tools and techniques for recovering data from Maxtor hard drives and are delighted to work on a 'no data, no fee' basis. Whether your problem is logical, mechanical, electronic or firmware-based, they have access to the right skills and facilities to solve it in the most effective and time-efficient way.
Call today for a swift, cost-effective resolution to any kind of Maxtor hard drive data loss issue.
In common with all brands of hard disks, there are a wide variety of potential causes of data loss within a Maxtor drive. You can find a fairly comprehensive list of potential causes, symptoms and solutions for data loss in our hard disk failure section.
Why do Maxtor drives suffer data loss?
In addition to the more standard causes of failure common to all makes of hard disk, there are a few data recovery problems that we have come across more frequently with Maxtor hard disks – though it's worth pointing out that Maxtor hard disks are no more prone to problems requiring data recovery services than any other of the major hard disk manufacturers: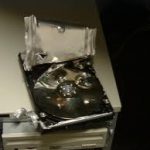 Spindle motor issue leads to an electronic fault.
If issues with the spindle motor trigger an electronic fault on the controller board, this can often cause multiple components to fail. As a consequence, the drive will appear to be dead and will not be recognised by the BIOS.
Firmware corruption makes drive inaccessible.
When this has happened, you will probably get one of the following symptoms; the computer may hang; the drive may not be recognised in the BIOS, or be recognised as 0 bytes; or the drive may run slowly or make a regular ticking noise when starting up.
Alternatively, the drive may appear to spin up when started, only to spin down immediately with a quiet noise, or you may notice a consistent ticking sound emanating from the drive.
Recover data from failed Maxtor hard drive
Whatever the problem that has caused your data loss, Data recovery Hospital is ideally placed to help you get it back. Please click on the following link to find out more about how we deliver industry-leading data recovery rates, competitive, transparent 'no win no fee' pricing, and a fast professional service.
Call today or further information on our full range of Maxtor hard drive diagnostics tools and solutions for Maxtor data recovery. You couldn't be in safer hands!
Maxtor Hard Disks
Seagate Support Telephone no : 18004254535 (always busy)
Service partner : ACCEL Frontline:
Sgt Toll Free No: 000 800 440 1392 Tardeo centre phone no 40059782 / 83